Phantom Halo, the movie.
This poignant and compelling movie is the directorial debut of Antonia Bogdanovich and opens in theaters on June 19, 2015.  Phantom Halo is an engaging, emotional and entertaining motion picture that showcases the visceral talent Antonia absorbed growing up on the film sets of her Oscar-nominated filmmaker parents Peter Bogdanovich and Polly Platt and her Emmy-nominated aunt Anna Bogdanovich.
The film features acclaimed actors like Tobin Bell and Rebecca Romjin along with captivating young actors like Luke Kleintank, Thomas Brodie-Sangster, Sebastian Roche and Jordan Dunn.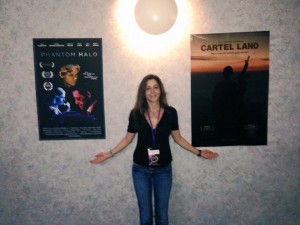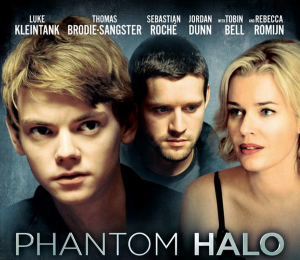 Brothers Samuel and Beckett Emerson are barely scraping by. Their father, Warren, continues to gamble and drink away any money they bring home. With all the havoc that is constantly going on in their lives, the family members each find solace in his own way, through Shakespeare, comic books and impossible love affairs. Beckett seizes the opportunity to make some easy money by counterfeiting in hopes of repaying his father's debts. When Beckett's plan goes awry, the family must decide what's most important or pay the ultimate price.
Watch closely and you might even see my split-second 'cameo' appearance. It was great fun and "Phantom Halo" is an outstanding movie.