Chapter 2: Exploring Inner Space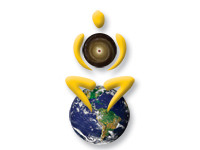 The Time is Now—We Are Inward Bound
Before we travel the endless realm of outer space, we'll first explore the equally boundless territory of our own inner space. Inner strength and self-knowledge are essential for survival on any challenging adventure, especially this one.
As Plato said, there are two great tasks for the hero and heroine of classical adventures. The first is to withdraw from everyday life and explore the powerful dimensions of inner space.
Our journey to Mars will make our everyday lives very different. We will be confined to our ship and limited to the monotony of the same entertainments, the same food and the same faces. We will be alone in an environment that constantly threatens us with death.
Inner calm and basic survival skills can help us thrive in outer space and on Earth. Inner peace—don't leave home without it!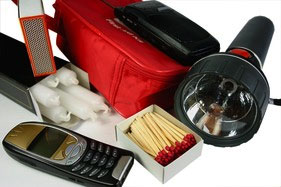 Have a survival plan.
Disasters can strike at anytime – in our home, our community or our country. In all cases, breathe deeply and be prepared with a plan, the right gear, the skills and inner strength to survive.
Keep calm by being prepared . Inner strength is a critical survival tool when disaster strikes.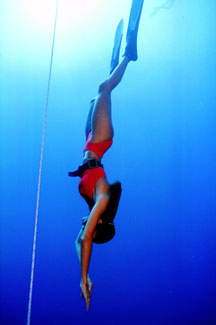 Try meditation, yoga or free-diving.
Free-diving is the most natural and serene way to explore the depths of the oceans with minimal impact. It is a zen-like experience and the ultimate way to free yourself enjoying the beauty and silence of the sea.
Check out the Association Internationale pour le Développement de l'Apnée. AIDA is the Worldwide Federation for breath-hold diving, established in 1992. (www.aidainternational.org)