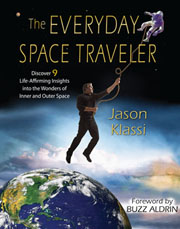 The Everyday Space Traveler
Discover Nine Insights into the Wonders of
Inner and Outer Space
Foreword by Apollo 11 Astronaut
and moon walker Buzz Aldrin.
Available July 20, 2012
CHAPTER 8: EMBRACING MYSTERY

New Year's Morning, January 1, 2101—Preparing to Leave Mars
This leg of our journey takes us into the center of a supermassive black hole—at the center of our own Milky Way Galaxy. What lies inside the black hole's darkness: a giant incinerator or a wormhole to another place and time?
The universe itself is mysterious. We've all looked up at the countless stars in the night sky and asked ourselves the same questions that have inspired myths, religions and scientific inquiry for thousands of years.
Why does the universe exist?
What is my purpose in it?
What happens after we die?
Some questions may simply never have answers. But if we use both our intellect and intuition, we can uncover many clues to nature's secrets and begin to solve the mysteries of the universe and the mysteries of our lives.
< Previous ChapterNext Chapter >

Welcome aboard EXPEDITION LIFEPOINT, an imaginary yet plausible journey to Mars.
The mission of our envisioned journey is not to foretell the future but to explore the possibilities. By stepping into the future in our minds, we may make better use of the present in our lives.
Join the voyagers of EXPEDITION LIFEPOINT on the world's first adventure vacation to Mars - a spectacular virtual journey where you can discover timeless secrets of the universe that have taken earthbound humans millennia to understand.
Experience the cosmos now-using this book as your private spaceship.
Each chapter is a leg of a journey where you can discover 9 life-affirming insights into the wonders of inner and outer space.
Climb aboard the state-of-the-art spacecraft CosmicSea for the adventure of a lifetime!
"I like to take a peek at the future, even if it's only a potential future." - Will I. Am, singer/songwriter of The Black Eyed Peas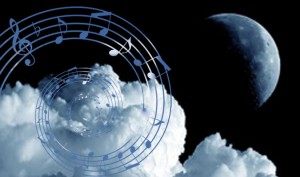 Be Creative
Spend a part of everyday being creative. Whether it's music, art, writing, dance, cooking or woodworking, immerse yourself into the creative process every day. Turn a blank page into a work of art. Sing, play an instrument or compose a song by listening to your heart. Simply enjoy music and the emotions it can impart.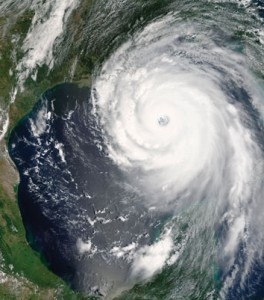 Hurricane Katrina. Credit: Jeff Schmaltz, MODIS Rapid Response Team, NASA/GSFC
Follow Your Heart but Be Reasonable and Realisitic
Using their intelligence, human beings have created tools such as the Hubble Telescope that help explain many of the mysteries of the universe. Facing the facts and using common sense are the best tools for our ultimate survival.