Chapter 3 – Experiencing Earthview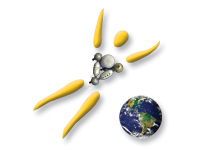 July 4, 2099, 7:35 a.m.—Bon Voyage
The time has come to depart and experience earthview.
After a short, thrilling ride to orbit, we are moments away from viewing our everyday lives from a much larger perspective—250 miles above our home planet.
While we're in orbit around Earth, we'll experience not only weightlessness but also a mind-altering view of our home planet.
As with those who have gone before us, experiencing earthview can change the rest of our lives.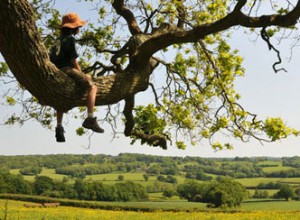 Get a New View
When you find yourself needing a new perspective, get up from your chair, look out the window or take a short walk outside. When we were primal creatures roaming the plains for survival, we would climb a tree to get a lay of the land before moving on. Whether you're lost in the woods or trying to solve one of life's many problems, get a new view, think differently and discover the solution.
Sign Up for a Sub-Orbital Space Flight
If you're ready for a much bigger Earthview perspective, then book your seat with Virgin Galactic or other leading space tourism companies. Prepare to travel 60 miles above the Earth and experience an astronaut's view of our home planet. It may change your life forever.