Chapter 4: Feeling Weightless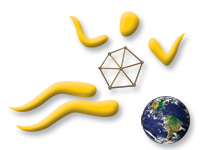 Day One 
Experiencing a New Kind of Freedom
Safely docked with our mothership, CosmicSea, we unfasten our seat belts and take few moments to stretch our legs in zero-gravity. We begin to feel the essence of the fourth insight—weightlessness.
The first sensations of weightlessness are incredibly visceral and remind us of a good flying dream. We feel a new kind of freedom in moving without gravity.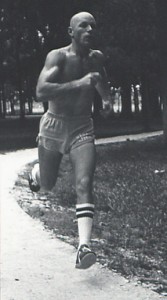 NASA astronaut Story Musgrave experiences a moment of "weightlessness" between every step he takes as he jogs on Earth. Credit: Story Musgrave
Feel Weightless on Earth
When you need a lift, go to your local playground and swing on a swing. Delight in the weightless moment at the height of each swing just before gravity pulls you back to Earth. Experience the thrill of floating between up and down.
Because you can never escape the force of gravity, "weightlessness" is nothing more than a form of free-falling. There is a moment of "weightlessness" in every jump for joy and between every step we take.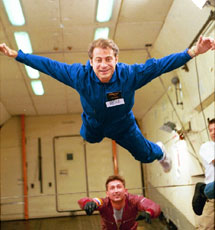 Peter Diamandis, a founder of Zero-G corporation, the X-Prize Foundation and author of the best-selling book Abundance, enjoys free-fall onboard an aircraft in parabolic flight. Credit: Peter Diamandis/Wikipedia Commons
Free-Fall on a Parabolic Aircraft
For a 20 second weightless experience, float like an astronaut and fly like a superhero with a ZERO-G Experience, the only one of its kind. Contact ZERO-G at http://www.gozerog.com/