Chapter 1: Space-Traveling Every Day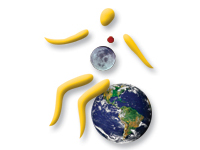 Today. On the Ride of Our Lives!
At this very moment, you and I are traveling through space!   We are spinning on Earth's surface at over 800 miles per hour.
At the same time, we are circling the Sun at over 60,000 miles per hours. All the while, our solar system in the Milky Way Galaxy speeds along at hundreds of thousands of miles per hour. It takes about 220 million years for the Sun to complete one loop around the center of our galaxy.
We already are space travelers.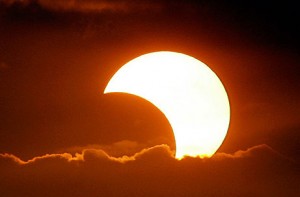 Experience the Wonder of an Eclipse
You won't need your iPad to experience a meteor shower, an aurora borealis or a lunar or solar eclipse. An eclipse is a predictable cosmic event that is both beautiful and profound. Witnessing an eclipse first hand makes us keenly aware that we already are space travelers onboard a planet moving through the vastness of space.